INFORMATION

Major talents have been discovered in television, film and media exposure, as proved in careers of artists such as Lang Lang, Joshua Bell, Yo Yo Ma, etc. All this is made possible with the Carter Larsen Competition.

BENEFITS:
Entrance fee only $30
No travel cost or expenses
Targeted publicity and promotion in Hollywood – entertainment capital of the world
Maximum Internet exposure and advertising on all major existing social networking browsers and channels.
AGE CATEGORIES:
Category 1: 18 yrs and over
Category 2: 12 yrs. -18 yrs.
Category 3: Under 12 yrs.
All categories are subject to the same rules, regulations and repertoire.
GENERAL INFO
There are six preliminary rounds in 2017 – 2018. Participants may enter any round. Earlier submissions have the advantage of more preparation time for the finals. Also as volume builds, contestants who submit earlier, have better odds.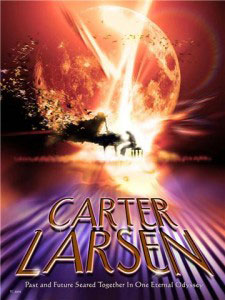 Twelve semi-finalists are chosen from each preliminary round. Six finalists are chosen from each semi-final round.
Video submissions are judged by music celebrities and Hollywood producers (See Jury).
The jury votes as well as the public online for a 10 day period starting the first of each month.
Entries can be anything from a home video (taken with a cell phone or pocket camera) to a music video on the concert stage.
Multiple preliminary submissions are encouraged, provided each includes a different piece by Larsen, as well as a seperate piece from the Classical repertoire.
Contestants must perform different pieces for the preliminary, semi-final and finals (see Repertoire).
The Grand Prize Winner chosen from the six finalists will be announced September 10, 2017.
Exemplary performances from the preliminaries, semi-finals plus the six finalists will be posted on this website.
*Prizes are subject to change.