JURY

President of the Jury, Omega Medina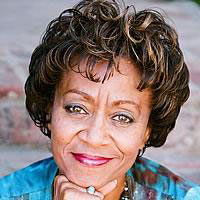 Trained as a lyric soprano, Omega Medina earned a B.M. cum laude from Hartt College of Music and a M.S. from The Juilliard School. Since coming to Los Angeles in 1990, her administrative activities include former Senior Manager of the Classical GRAMMY® Awards for 12 years. During her residency in Italy & France, she performed recital & opera repertoire. She also resided in Montreal, Quebec where for 16 years she was a popular radio (CKGM) & television host (CBC).
Presently, Omega is on the Business Advisory Council of Young Musicians Foundation (Gala Chair 2005). Omega is notably one of the original and most steadfast supporters championing Larsen's new music.
---
Frank Cappello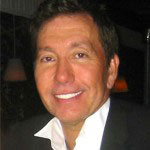 Cappello started his own film production company at 23. His first hit was writing and directing the thriller No Way Back, starring Russell Crowe.
Credits include writing for director Richard Donner on his time travel fantasy Timeline, adapting the Tom Clancy thriller Rainbow Six, the Keanu Reeves thriller, Constantine and reinventing Swamp Thing for Joel Silver Productions.
Cappello's most recent project was bringing his original screenplay He Was A Quiet Man to life. He directed and produced the film which starred Christian Slater, William H. Macy and Elisha Cuthbert. Cappello's new film Devotion features Carter Larsen's original compositions.
---
Sheryl Carlin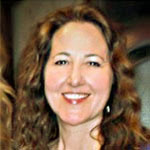 Director of Music and Licensing for Paramount Pictures, where she has worked since 2007 and has acted as Head of Music Production and Licensing for both Paramount and DreamWorks. Born and raised in Los Angeles, she has worked in conjunction with the Music Center as a teaching artist, and is on the board at the Pasadena Waldorf School.
An accomplished classical vocalist and pianist, Ms. Carlin has given performances in Europe, Mexico, and the in United States. Sheryl has worked as Senior Producer and in strategic development for Fantasia Suite in such projects as the Fantasia Suite Stage Show. Her expertise in the formation and development of music content as well as her contacts in the music industry make her invaluable.
---
Carter Larsen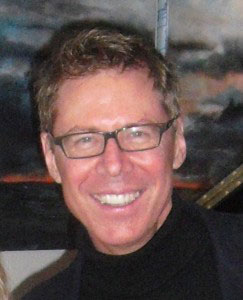 "Carter Larsen's Fantasia Suite is creating a breakthrough with his twenty-first century Neo-Romantic approach. Larsen has embraced the summation of our classical culture in music, while exploding into another dimension of creativity", declares Andréa Van de Kamp, Chairman Emeritus of the Music Center in Los Angeles.
Twenty-first century composer Carter Larsen's Fantasia Suite is an innovative new music embracing the virtuosity and romance of the past, merging the universal appeal of today's popular culture. Fantasia Suite is quickly becoming a worldwide 21 century post-minimalist, neo-romantic movement.
Larsen, began his career as a John Adams protege. Since then he has written a prodigious amount of substantial piano works for Fantasia Suite, exceeding the solo piano output of many of history's greatest and most prolific composers. Larsen's compositional prowess is backed by his direct educational lineage to many of history's greatest composers including Mozart, Haydn, Beethoven, Liszt, Brahms, Chopin, Ravel, Shoenberg and John Adams.
Beyond his success as a composer, Larsen is also renowned as a concert pianist in Europe, performing over five-hundred concerts to electrifyng public and critical acclaim. Performances include the Royal Philharmonic and the London Symphony Orchestra as soloist with television appearances and broadcasts on BBC and PBS and the largest FM stations. The composer's new music video "Appassionato" can be seen regularly on television worldwide and PBS on the Classic Arts Showcase.
Larsen has written music for the major studios including Paramount, Fox, PBS, BBC, and Discovery. He has been asked to compose music for over thirty prestigious films such as Paramount's Star Trek, Nosferatu, and the Mark of Zorro. Larsen's recent films, the Innocents Mission and Love Bytes, premiered at the Sundance Film Festival and his feature Big Shots premiered at Cannes. He also served as conductor in the 70th Academy Awards.
The composer is currently scoring Martin Scorsese's new film Something to Believe In, as well as creating his magnum opus, Fantasia Suite, a new art form and for many, leading the way for classical music.