Twenty-first century composer Carter Larsen has, since 1973, written more than 180 substantial piano and orchestra works in Fantasia Suite, now available in a complete collection of Six Volumes and as individual books.
Volume I   – ARCADIA
Volume II  – NEXUS
Volume III – EMERANCE
Volume IV – ODYSSEY
Volume V  – KALIDA
Volume VI – ALTURAS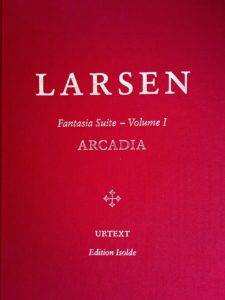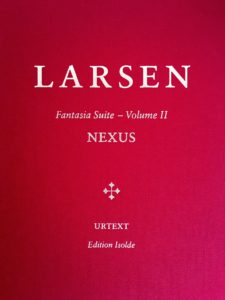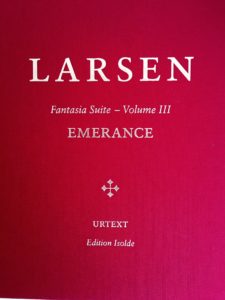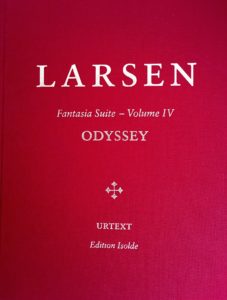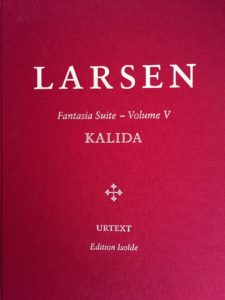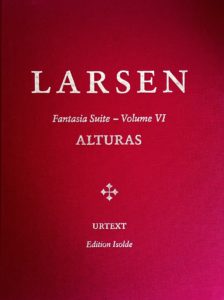 "The significance of this collection on the culture of classical music cannot be overstated. Larsen's volumes of solo piano and orchestral music impact classical music's identity to twenty-first century audiences, who will find that its focus is vital and culturally relevant. This collected edition marks an important and large contribution to piano and orchestra repertoire through its aesthetic vision, originality and legacy." Dr. Mark Howard, PhD
These volumes establish Larsen as one of today's most prolific piano composers. Larsen compositions represent a continuous cycle of romantic, yet classically written, music in a bold, new contemporary idiom.

Larsen's books are available:
-at Edition Isolde carterlarsen@hotmail.com 
-at Grahl and Nicklas GmBH www.grahl-ffm.de
-at Harrasowitz Verlag www.harrassowitz-verlag.de
-in the major Conservatory Libraries worldwide